CRIMINAL LAW
In a broader perspective, criminal law can be divided as substantive criminal law and procedural criminal law. Procedural criminal law refers to penal proceedings. Namely, it focuses on the procedures for proceedings for punishment or non-punishment. On the other hand, substantive criminal law focuses on what actions constitute a crime and general principles applicable to crimes.
Punishment means a response to a criminal action. Criminal law focuses on these actions. As a result, criminal law deals with actions defined as a crime and sanctions to be applied to them.
THE PRINCIPLES OF CRIMINAL LAW
When criminal law is applied, there are several principles that has to considered and complied. These principles are as follows;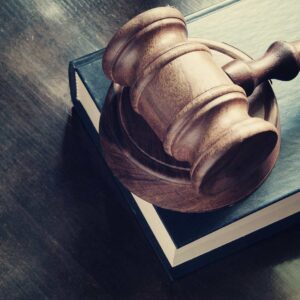 Rule of Law Principle
Lawfulness Principle
Proportionality Principle
Humanity Principle
The Equal Protection of Law Principle
Fault Principle
Individual Criminal Responsibility
In Dubio Pro Reo Principal
INVESTIGATION AND PROSECUTION
When the public prosecutor learns that the crime is committed, the investigation process is initiated. In this stage, the public prosecutor collects evidence for the case of the suspect and may decide to take the suspect in custody if it deems it necessary. The public prosecutor may also request for search order or confiscation from the criminal court of peace. The prosecutor conducts such activities by means of police force.
If the prosecutor collects adequate evidence, it files an indictment.  This indictment is submitted to the component criminal court. The court may admit or return the indictment. If the indictment is admitted,  criminal proceedings start. In this stage, the component court trials the accused, which is called as the defendant in this stage. The court may rule imprisonment, punitive fine or suspension or  may exonerate the defendant and deliver an acquittal judgment.
Attorney Ozan Soylu Law Office offers to clients counselling services with its expert team in the field of criminal law in any stage of criminal proceedings. As different from other fields of law, criminal proceeding makes  deeper impacts on one's private life. Clients may psychologically distress.  For that reason, any legal loss during  criminal proceedings may give rise to problems in one's future life. Not to suffer from legal losses during the criminal process and future problems to be resulted from it, having a legal counseling and assistance is highly important in the criminal process.
For more detailed information about Criminal Law and criminal lawyer, you can contact us on our contact page.